Download Link
Source Code
Support
Iteminator​
A modern item editing plugin.
---
About​
Iteminator is a fresh take on in-game Minecraft item editing. It offers a simple command UX powered by tab completion while still allowing you to modify all item data available. No cluttered, sludgy GUIs. Just the raw power of the game's item system in your hands.
Features​
Edit all item data. Seriously. All of it. This includes lore, attributes, books, banners, and even tropical fish buckets.
Use either MiniMessage or legacy formatting to format text.
All plugin messages are easily configurable.
Screenshots​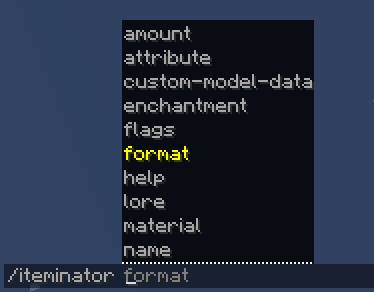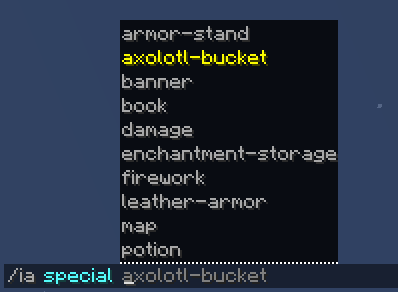 P.S.​
If you like this plugin, consider
donating
or even just starring the
GitHub
repository. I really appreciate it!
Last edited: